Hello, I'm Erin Giles.
In a nutshell, I'm an encouraging, creative, full of faith and contagiously passionate modern day hippie who loves her kids, her hubby, her church, her oils and her work that doesn't really feel like work:)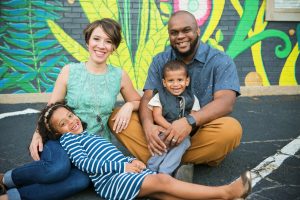 As far back as I can remember I've been all about taking crazy leaps of faith because I trust God like that and adore creating miracles with him, some of those crazy leaps are:
Saying yes to marrying my crazy husband when he asked me to marry him after 10 DAYS!
Quitting my job when my daughter was one with no savings and no plan because I HAD to be with her.
Starting End Sex Trafficking Day while on food stamps because the thought of millions enslaved drove me mad.
Staring a church with my hubby with no funding.
Quitting my coaching business + EST Day to embark on my journey with dōTERRA.
My work
I'm a Diamond leader with dōTERRA and a Business Coach that educates women about the gift of essential oils and mentors women who are ready to live a more abundant life and create miracles in all areas of their life with God.
In 2012 I founded End Sex Trafficking Day, an annual campaign that brings people of all ages together online to bring awareness to a very serious issue that enslaves millions of people. In 4 years we raised more than $40,000 and raised awareness of human trafficking to more than 100,000 people.
I'm an author of End Sex Trafficking, a collaborative book that includes 59 other wonderful authors such as: Seth Godin, Danielle La Porte, Tara Mohr and Jonathan Fields. This book was a fundraising project for End Sex Trafficking Day.
But first…I'm a lover of Jesus, a wife and a mama of 2. These three roles give me the most joy and make me feel so lucky to be alive and doing what I do.
---
Thank you
For stopping by…I hope all my miracle + faith talk inspired you to go after what your passionate about, life is too short not to do what you love and live well while doing it! I would love to connect, I mainly hang out on Instagram but email is good too, you can email me at erin@eringiles.com


---